Thanks for visiting this page for Rob's "non-Delta Knights" live shows.
The latest news:
My debut album is complete! You can buy an advance copy at any live show. Stay tuned for details on an "official" release date!
I look forward to seeing you at a show!


To find out about the other projects I am involved in outside my own band, The Delta Knights, I'm sharing that information here. When I create my new website, it'll combine all acts into "Rob Babson Music," so hopefully that will help alleviate confusion, as I am working in several different musical situations these days.

In addition to the Delta Knights Band
(in our 25th year!), I am playing with various bands, including The Time Pilots, JC & The ACES, Unfinished Blues Band, Two of A Kind, and others. In short, I'm enjoying collaborating with some of the most seasoned musicians in Maine.

--Rob Babson
-------------------------------------------------

JC & The Aces: Jeff Christiansen (vocals, guitar, mandolin, bass); Rob (vocals, bass, guitar, harmonica); Jeff Glidden (drums)
For more information, please visit
https://jeffchristiansenmusic.com/the-aces
--------------------------------------------------------------------------------------------------------------------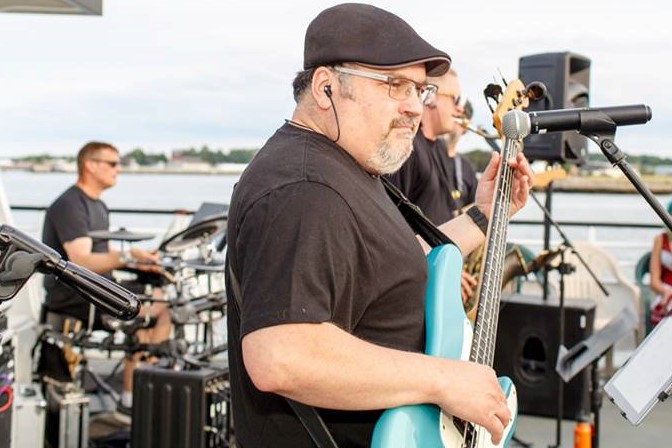 Rob on bass and vocals with The Time Pilots (Photo by Joe Delan)

For more information about The Time Pilots, visit www.timepilots.me

--------------------------------------------------------------------------------------------------------------------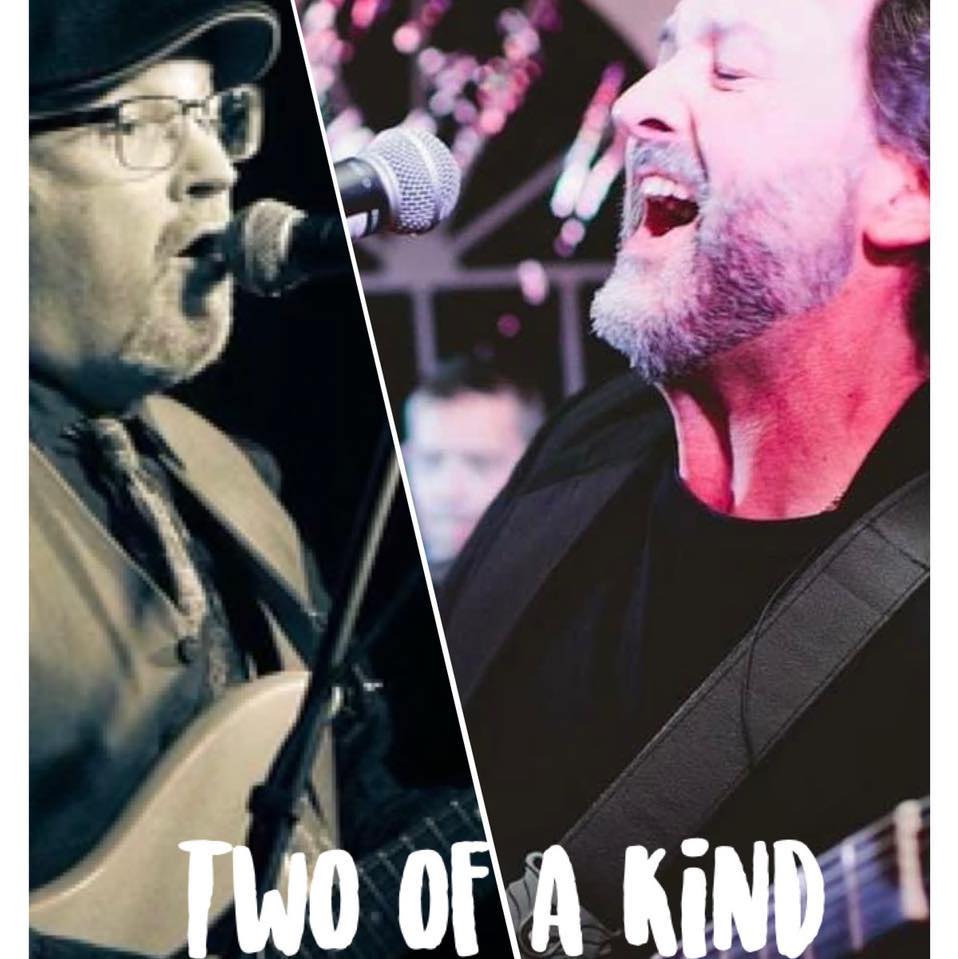 Two Of A Kind Duo: Rob (guitar, bass, vocals); Chris Skidgel (guitar, vocals, bass)
--------------------------------------------------------------------------------------------------------------------



Unfinished Blues Band: Dean Clegg (drums); Rob (guitar, vocals, harmonica); Troy Bennett (bass, vocals); (Photo by Troy R. Bennett)
For more information on the Unfinished Blues Band, please visit
www.unfinishedbluesband.com
-------------------------------------------------
Rob's upcoming Non-DK live concerts and events

All non-wedding events are open to the public, unless otherwise stated:
Rob's 2021 "Non-Delta Knights" Live Dates:
October -
Sat. Oct. 16 - Wedding, Scarborough, ME (Time Pilots Band)

November -
Fri. Nov. 5 - Cadenza, Depot St., Freeport, ME (Unfinished Blues Band)

Tues. Nov. 23 - Barron Center, Portland, ME (Two of A Kind)
December -
Fri. Dec. 17 - Cadenza, Depot St., Freeport, ME (Unfinished Blues Band)
Tues. Dec. 21 - Barron Center, Portland, ME (Two of A Kind)